Techarc – Technology Analytics, Research & Consulting is a new age technology market research firm offering insights and information services to decision makers offering them a neutral and unbiased perspective about the market, product or service.
The focus areas of Techarc include Consumer Tech, Deep Tech, Digi Tech, Edu Tech, Auto Tech and Assistive Tech. Techarc offers subscription based services as well as executes ad-hoc research projects in these domains.
Leveraging some of the advanced technologies (Restech), Techarc research presents a holistic view of the market, product or service in the fastest possible time with neutral perspectives about the business problems and challenges to support forming growth strategies for businesses.
It offers its services to large Tier 1 enterprises, SMEs, start-ups as well as leading advocacy / trade bodies.
Techarc is an institutional member of ESOMAR and MMA. It is the only technology market research group in India with ESOMAR membership.
TAB (Techarc Advisory Board)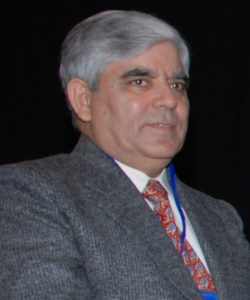 Former CMD Semiconductor Complex Limited, Dr M J Zarabi set up first semiconductor fab in India. He is an electronics & semiconductor industry veteran and has been on various government committees advising on the technical matters. This includes the empowered committee on setting up of fab in India.
Dr Zarabi has been on the board of several companies including ITI Limited as well as Chairman BoG, NIT Srinagar. 'Make in India' and India IP are passions of Dr Zarabi and he is seen actively promoting and advising on these at several forums.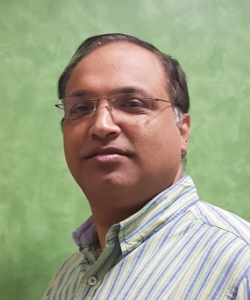 A seasoned market research practitioner, Ajay Macaden served last as the Executive Director at Nielsen South Asia before starting mentoring and advising companies on data driven growth strategies.
Bringing with him very rich traditional market research expertise, Ajay has pivoted it the application of advanced analytics solutions for digital economy that includes digital commerce, digital advertising, D2C, to name a few.  Ajay is an advocate of applying modern tools and techniques in market research to aid speedy decision making, churn actionable insights and develop value driven market insights.
The 'street man' of mobile industry, Ajay Sharma, an industry veteran is among the most widely connected and known business leaders in the mobile handset ecosystem, especially the offline retail and distribution channel.  This unique strength of Ajay, keeps him always updated about the market realities including how the retail partners perceive various mobile OEMs.
He consults all major offline retail partners and is sought advice by several trade veterans about the mobile and other smart devices categories.  Ajay also writes and carries independent analysis of various trends in the market.
Get in touch with our analysts today!
You have a query or want to talk about technology with our analysts, just write to us and we will schedule a call at the earliest.
Book a Techarc Analyst
All research and content is owned by
Techarc
© All rights reserved. Reproduction without explicit permission is prohibited,