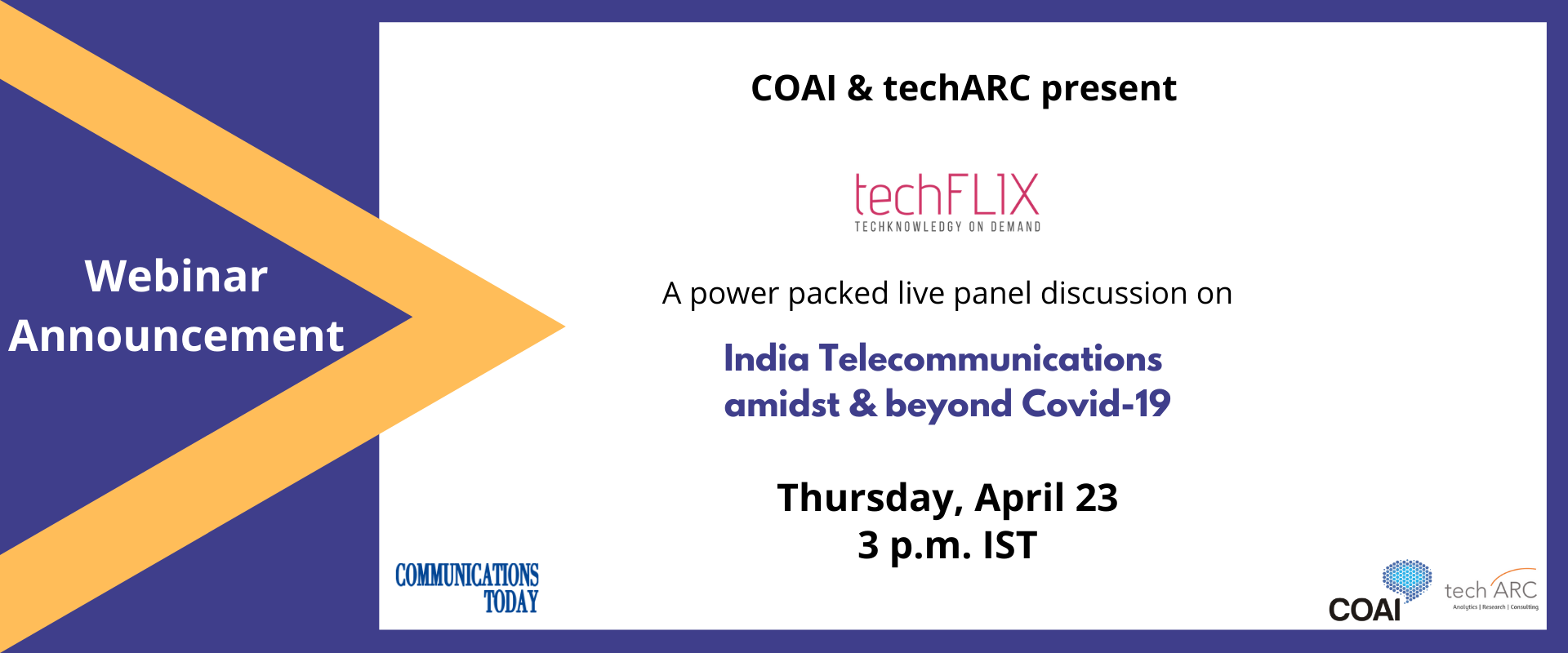 TechFLIX - India Telecommunications amidst and beyond covid-19
The Covid-19 pandemic has created an extraordinary situation for the entire digital fraternity. Telecommunications is playing an enabling role in keeping the socio-economic cog moving.
COAI and techARC present the 1st edition of 'techFLIX – special series of webinars on the impact of covid-19 on digital industries in India.' This forum will have the who's who of telecommunications India giving their insightful perspectives on the present state of affairs and the long-term implications that could be converted into promising opportunities.
Get the perspectives from industry leaders on: -
How the telecom sector in India is sailing through the Covid-19 situation?
The enabling role of telecommunications helping several socio-economic sectors.
What could be the successful lockdown exit strategy?
The long-term implications of Covid-19 giving birth to promising opportunities?
SPEAKERS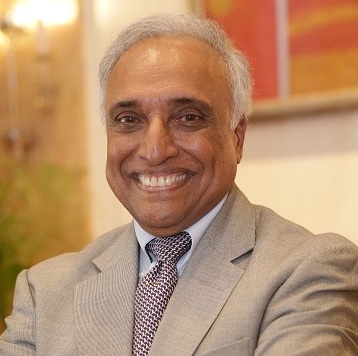 Rajan Mathews
DG, COAI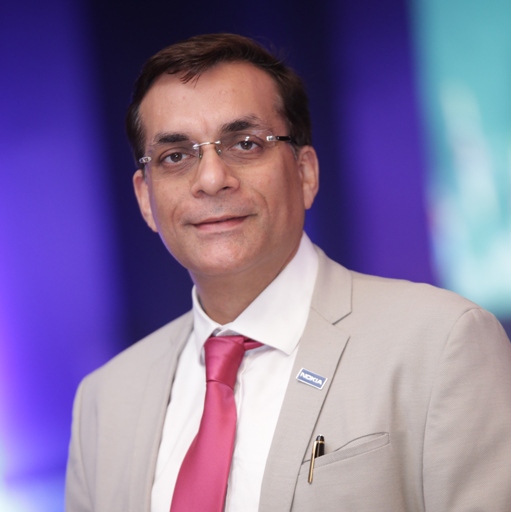 Amit Marwah
Head of Marketing & Corporate Affairs
Nokia India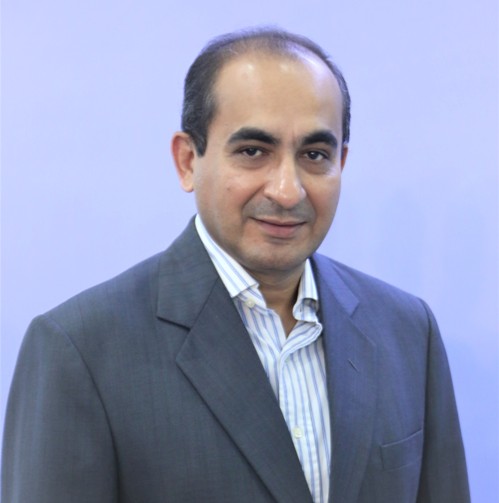 Sachin Kalantri
Senior Director, Product Marketing
Qualcomm India & SAARC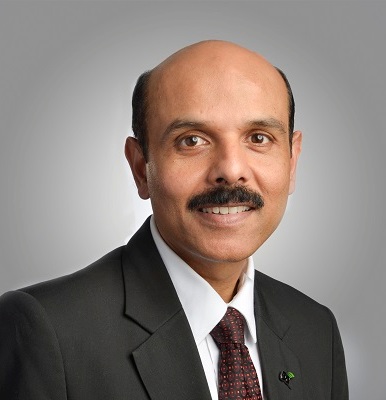 P Balaji
Chief Regulatory & Corporate Affairs Officer
Vodafone Idea Limited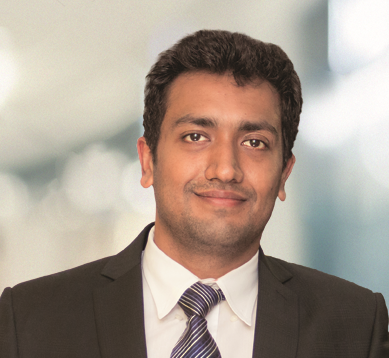 Ankit Agarwal
CEO, Connectivity Solutions, STL

Faisal Kawoosa
Chief Analyst techARC
(Moderator)
techFLIX EPISODE - 1
---
PARTNERS
Technology Partner


www.navitus.in

Voice Tech Partner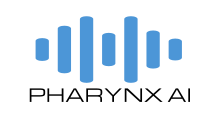 www.pharynxai.com
---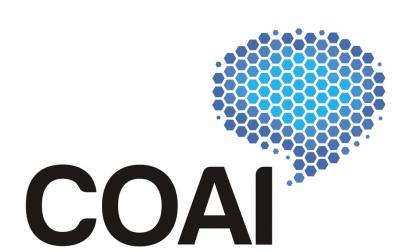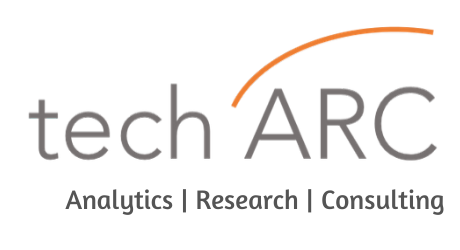 ---
About techFLIX
techFLIX is an interactive online discussion platform of techARC where industry leaders share their perspectives and insights about very important topics of relevance. This 'techknowledgy on demand' platform makes the discussion perpetually available for audiences to know about the very pertinent opportunities and challenges in the industry.
---
Socialise with techARC