Smartphone Brands Need To Relook Their Offline Strategy
The traditional thinking of 'Metro first' needs to be rekindled with changing market dynamics.
UTs of Jammu & Kashmir and Ladakh, contribute to a little over 1.8% of the total installed smartphone base in India. When any smartphone brand's decision-makers look at this market, it doesn't look lucrative and doesn't justify the Return on Investment (RoI) of investing even time in such a market. Compared to this, when they look at Maharashtra or Tamil Nadu as well as Uttar Pradesh, these states contribute in double-digits to the smartphone base. So all brands rush to them.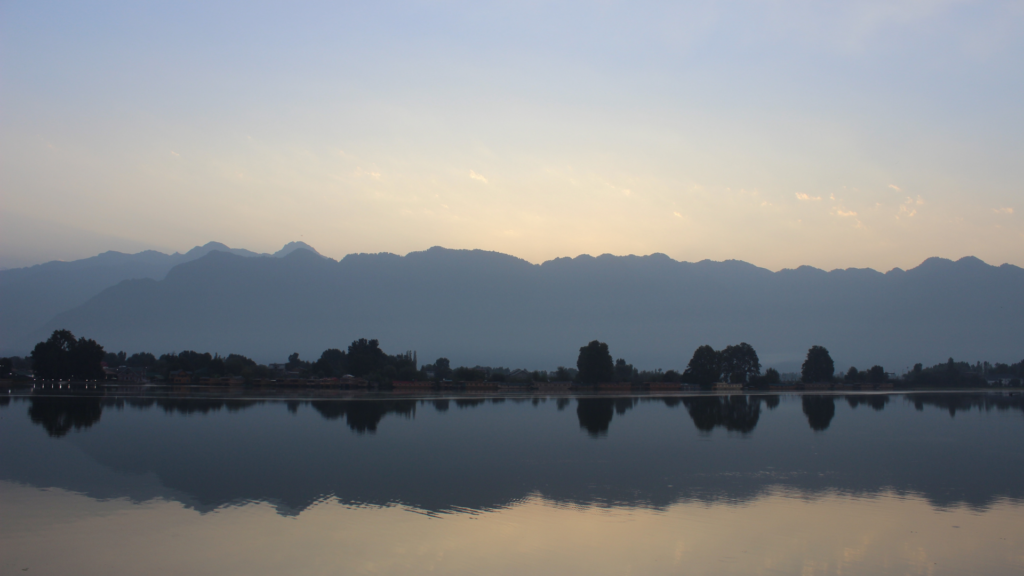 Recently, I interacted with some key smartphone sellers in the Kashmir valley. Below are some of the insights basis my interaction with them.
OnePlus is a 'craze' in the valley. People are buying OnePlus and many a time giving preference to OnePlus over Apple iPhone. Though in the premium, as well as luxe segment the competition is only between OnePlus and Apple in the valley, the popularity of OnePlus is growing fast here. Not only are buyers happy with the brand, but the channel is also happy with the brand. This extends to its OnePlus TV as well.
Compared to Xiaomi, OnePlus TV is costly, but users are increasingly going for OnePlus TV and are ready to pay more for it. At time even Rs 8K-10K more, which is 35-40% more in some cases.
Within the afforadable segment, Realme is emerging as the 'underdog' in the market. The competition is fierce between Redmi and Realme, but Realme is increasingly gaining edge over Redmi especially in terms of quality. Last year in October, we had also ranked Realme as the No. 1 holistic quality brand.
Oppo and Vivo are niche brands in the valley. To give a relative measure, for every 10 Realme/Redmi smartphones sold, mutli-brand smartphone sellers sell 1 Oppo/Vivo smartphone. As per the views of sellers, the potential buyer of such brands quickly jumps to OnePlus.
Samsung is a consistent performer, though it is not an exciting and energising brand any longer. The brand does sell in good quantities and continues to be among the top 5 selling smartphone brands in the valley, but it does not excite a buyer. Also, there is rarely a 'non-negotiable' pull from buyers and sellers are able to convince them to go for alternate brands.
Apple is a strong brand in its segment. Though the volumes are small, but the community is very strong and does not easily switch to another. The loyal iPhone users are present here as well. However, with the emergence of brand like OnePlus, the radius is shrinking.
Nokia is one of the most difficult brands to sell. There is hardly any inquiry from buyers about Nokia smartphones. It is a great effort on the part of sellers to convince someone to buy a Nokia smartphone. The sellers themselves don't seem greatly convinced selling a Nokia smartphone. The brand needs to find their eureka moment!
Homegrown brands like Lava and Micromax are selling to a different audience and they will continue to but it is not that easy anymore. There is emergence of competition here as well in the form of brands like Infinix, iTel and Tecno (all transsion brands). Tecno is a well recognised brand here because of high engagement and interaction with middle eastern countries especially Saudi Arabia. People here have heard of this brand through a relative or friend working in the region.
Overall, it looks like OnePlus and Realme have won the market. However, that is not the context of this insight. What I wanted to highlight through this primary market-based insight is that brands need to look at the distribution strategy from the market response rather than going by the traditional hierarchy of metros, tier 1, and beyond. Similar to J&K there are other opportunity pockets, though 'chiller pockets' which can be nurtured by brands at an early stage through offline expansion.
From the business point of view, it may not be a very convincing priority to invest, which is where respective local governments can play a very enabling role by incentisiving these brands to set up their retail footprints. There could also be a hybrid model developed by these brands, which can be leveraged from their lineage as well as 'strategic tie-ups'. For example, experience stores can be set up in non-metro citiess where OnePlus, Realme, Oppo, Vivo and now Iqoo can sell their smartphones. That would also justify the RoI as well as give brands the desired level of control on the channel to deliver the experience they want to.
The market leader Xiaomi, needs to seriously look at the product though it might be leading overall. One of the recent buyers, Qaiser Qadri, a senior IT professional shared his experience of using Redmi Note 10 Pro Max, which he purchased from Srinagar. Sharing his experience with company's boss Manu Jain on his Facebook, Qaiser wrote:
The performance of MI phones is going from bad to worst. Software is highly unreliable particularly in note 10 pro max, dialer is frequently crashing, battery draining, contacts are disappearing.. Phone needs restart multiple times during the day to make it work. In less than 1 week of purchase I am repenting why I bought such a bad product.. Kindly get the issues fixed by competent developers and QAs before rolling out.. Your production releases are as good as beta testing by all customers.

Qaiser Qadri, Senior IT Professional.
Selling a product in large quantities, which makes it No 1 by sales (shipment or revenue) does not always guarantee that it is the best product. There are several multiple factors contributing to No 1 position by the business for a brand. The above comment from a verified purchaser is a testimony to this. Even markets like J&K, which many of us would not consider so high on technology understanding are switching their preferences for performance and quality and embracing brands that deliver it, irrespective of their market standing.
Market shares, as I keep on sharing is of significance for business stakeholders like investors, banks, channel, suppliers. It rarely has any direct bearing on influencing customer preferences. Some might argue that since the majority of the customers are buying a particular brand, hence, something is right about the product as the majority is mostly not wrong. However, that is true in an ideal 'free market' where supply and demand are in equilibrium. The final decision of a consumer depends on many things including the availability and proximity of brands.
Offline distribution plays a vital role in getting closer to the customers. This is what the brands have to invest in, which shouldn't be defined by business objectives. Even a small market, if it is showing favourable market dynamics should be attended and addressed. Concluding my visit to the market, I was fairly convinced that Kashmir deserves an experience store on merit from brands like OnePlus and Realme. That will go long way in their association with a market that is embracing them fast. So will be many other such pockets across the country. Hence, the distribution strategy has to change.
All research and content is owned by
Techarc
© All rights reserved. Reproduction without explicit permission is prohibited,