From Smartphones to Smart Tech-Style
How the Smartphone industry is aligning with the changing preferences of the consumers who see smart tech central to their lifestyle?
Smartphone is still the 'hero' smart device. However, its innovations are mostly perceived incremental and its innovations do not get a 'wow' from customers anymore. Yes, there is excitement around 'bendables' and 'foldables', but the mass consumers are aware its a distant dream and aspiration for them yet.
Smartphones have however, brought in some fundamental changes in the outlook towards technology, especially always on and connected technologies. Despite concerns around security, the acceptability around such devices has substantially gone up and people are finding these devices adding to their convenience, productivity and comfort. At the same time, the proliferation of high speed Internet - both through cellular and fiber broadband, has given the requisite connectivity to power such devices. Jio's 4G launch was a watershed moment in expediting towards a connected lifestyle in India.
The Shifting Opportunity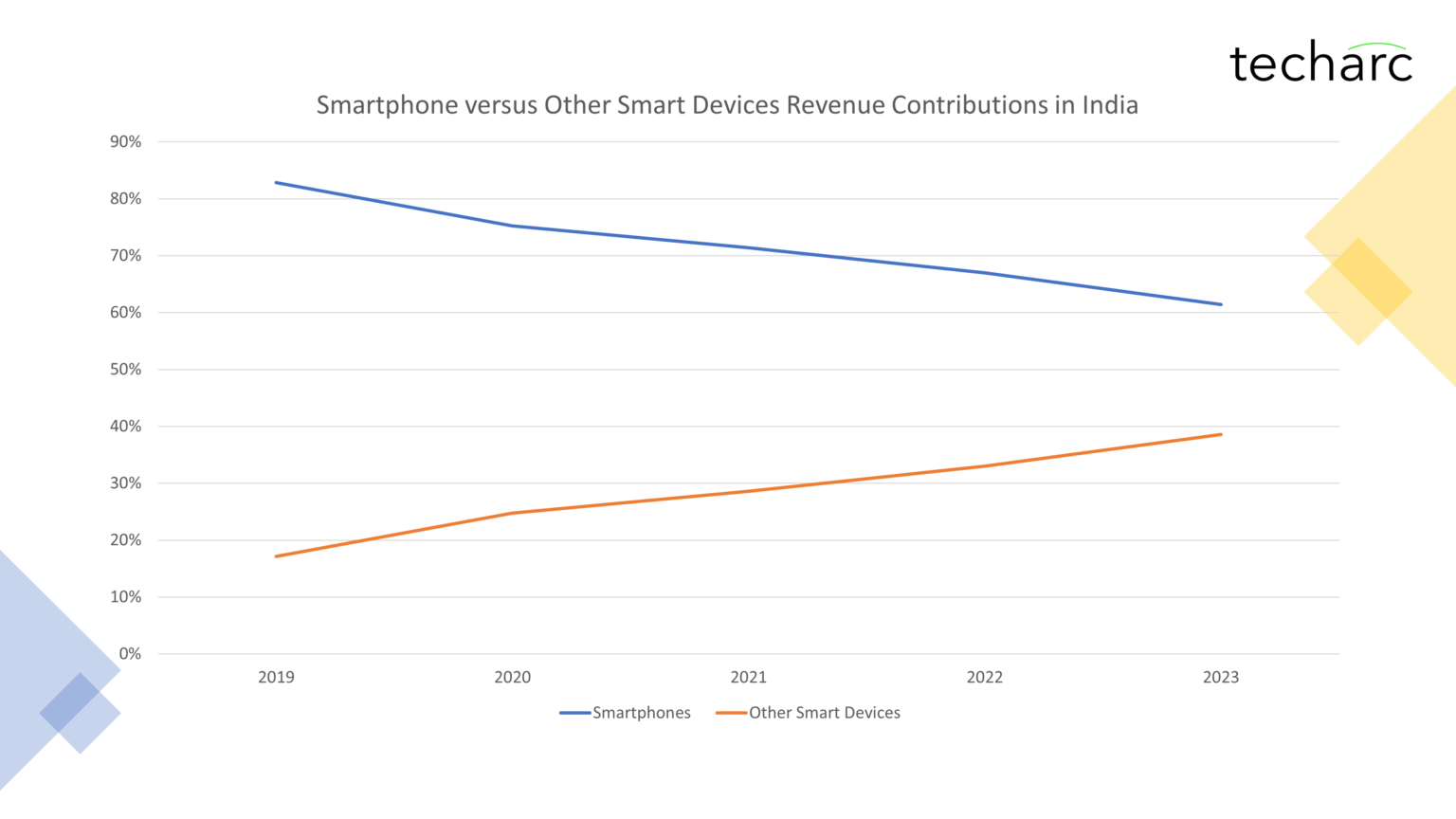 This shift in consumer lifestyle which is being powered by smart and intelligent gadgets is opening up a promising business opportunity for the smartphone industry to diversify into a smart tech-style partner of the users. The revenue contributions from smartphones in 2021 are expected to be a little over 70% for the smartphone OEMs in India while rest comes from other smart devices they are constantly adding to their widening portfolio. By 2023, this is expected to further reduce to 60% and by 2025, smartphones would contribute half of the revenues for these OEMs. In 2021, the smart devices are expected to generate a revenue of $54 billion in India.
How are Smartphone OEMs reacting to this?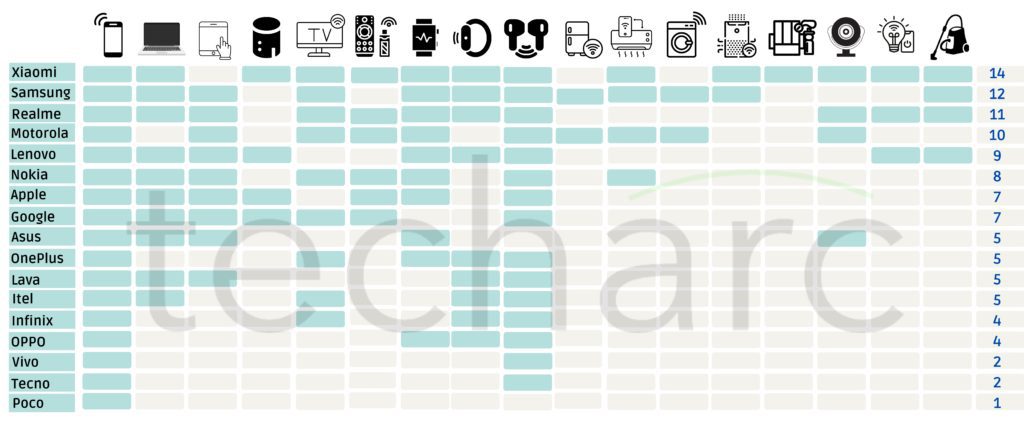 Smartphone OEMs have taken a proactive stance to evolve as the Smart Tech-Style partners of consumers. Though initially, in many instances it appeared as a push from some of these brands which introduced smart devices at an early stage, the consumers have welcomed the shift and embraced these brands in other categories as well. As such, brands who worked on building and nurturing communities and earned an emotional equity got well positioned as the smart tech-style partners. Xiaomi, Realme and OnePlus are a few examples which saw success through this community led approach.
Out of 17 possible smart devices and gadgets that a consumer can own for personal and home use, Xiaomi offers 14 and leads the smartphone OEMs with the choice in the entire smart tech-style portfolio, followed by smartphone incumbent Samsung, which also is a large consumer electronics brand. Among the youngest smartphone brands, Realme has evolved as another smart tech-style brand in the affordable segment and is offering 11 devices and gadgets. Motorola is a silent smart tech-style brand in the top 5 which needs to go aggressive about this positioning to earn recall from consumers looking for a tech enabled smart lifestyle.
RESEARCH NOTES:
Only the smartphone brands presently selling phones in India are included in the study.
The smart devices spread is measured at the brand level and not at the group level.
Only the smart devices available from these OEMs in India are included.
The device list is updated as of Oct 15, 2021.
You can share this story by using your social accounts: