Camera and Battery two key parameters determining the smartphone choice in Rs 6,000-12000 segment in India.
82% smartphone users in the segment consider camera the most important feature defining the expectation against 66% happy with the experience.
As per a recent GAP analysis (Expectations versus Experience) in Rs 6,000 – 12,000 segment, in which 1 out of every 2 smartphones will be sold in 2021, Camera and Battery are the two key parameters defining the expectations of a user basis which they make their choice. While all OEMs operating in the segment are attempting to democratise technology and innovation by bringing in latest features and functions of a smartphone in this price bracket as well, yet the expectations of the people exceed what is being delivered. This is primarily because of the shifting aspirations that are affected by the features and functions in upper segments that become as a reference point for the smartphone users in this segment as well.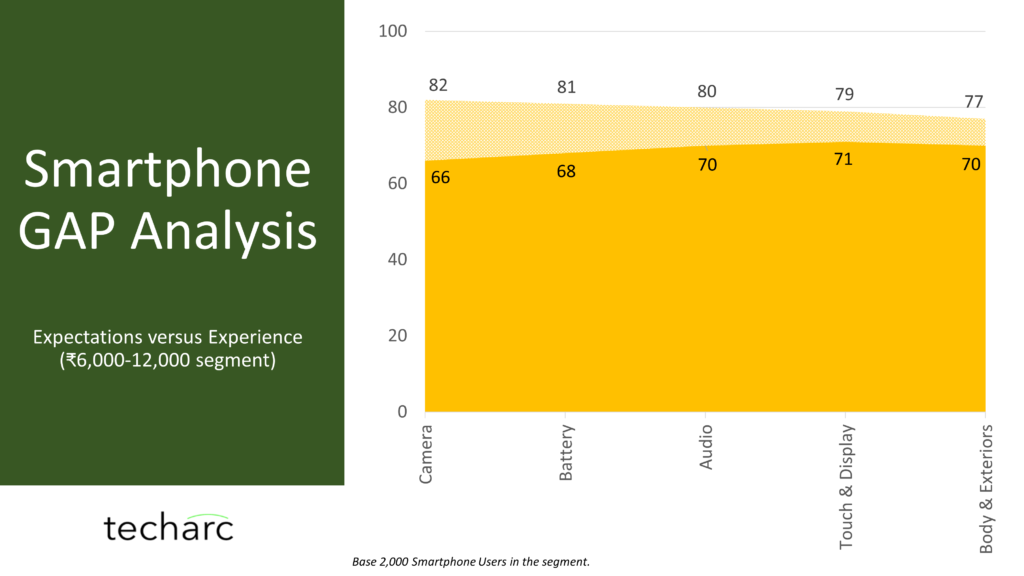 There is an inverse relationship between the criticality of the factor and the GAP between the expectations-experience. Camera while remaining the most critical factor with over 50% of weightage given by users to its performance in defining the expectations-experience, has the lowest experience score against Touch & Display and Body & Exteriors which are least on the priority.
Within camera interior and exterior photography / videography are the two important expectations from users in the segment. Night photography is an emerging area defining the expectations, while zoom feature is least impacting users in the segment. The AI driven enhancements and optimisations is another key factor impacting the GAP analysis.
Likewise, in the battery, charge cycle and the charging rate are two important factors influencing the expectations versus experience.  Users are increasingly wanting their batteries to last longer and take lesser time to replenish.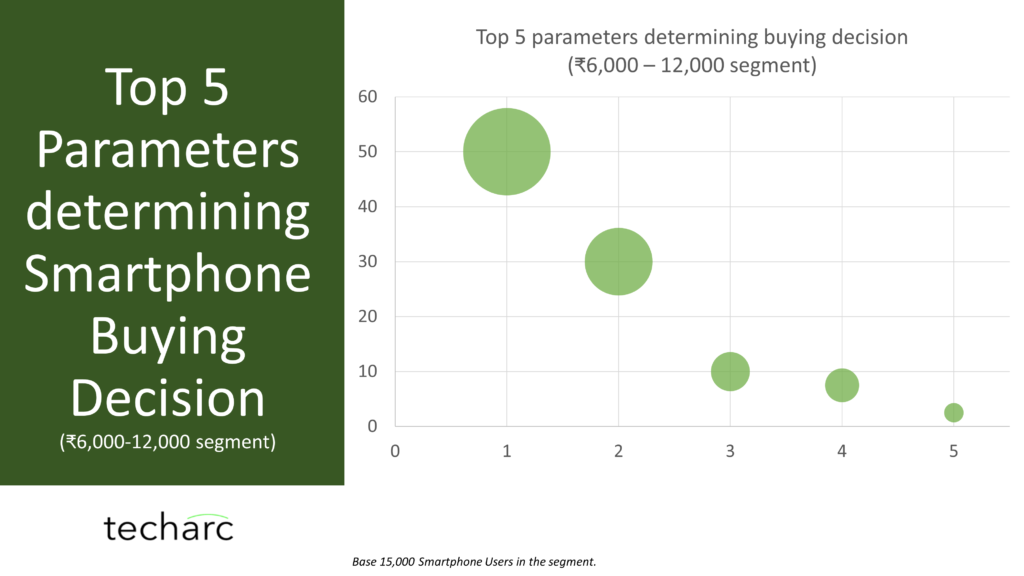 Overall, Tecno emerges as the leader in meeting expectations of the users in this segment, followed by OPPO and Realme. Tecno's strength is in its superior camera quality as well as emerging in leader-board in Battery and Display & Touch parameters.
In the second most important parameter of Battery performance, Realme leads the segment while OPPO emerges as the best audio experience delivering smartphone.  Market leader by volume, Xiaomi leads in Display & Touch and Body & Exteriors parameters, while also finding its place on the leader-board of Audio performance.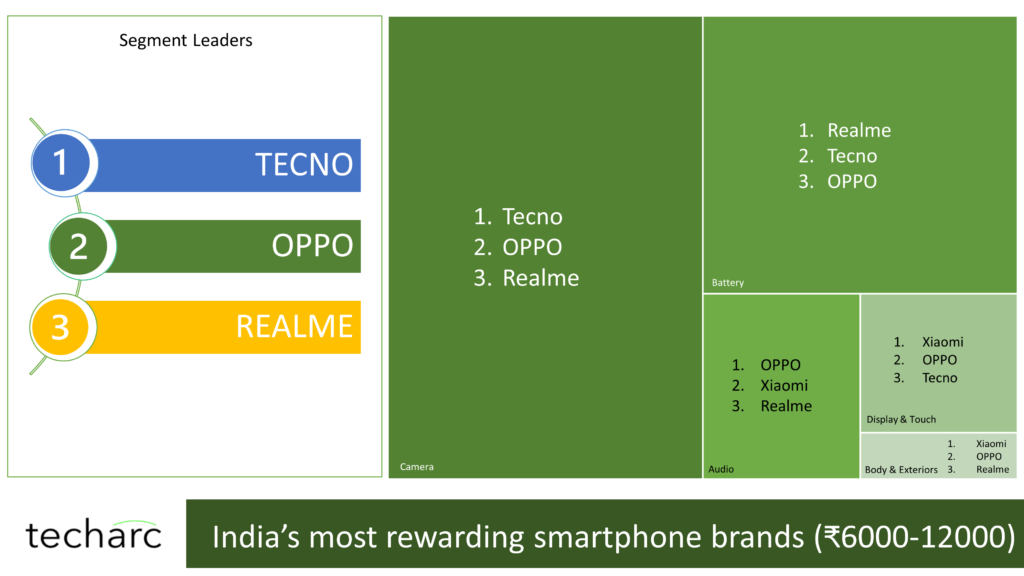 In the upcoming festive quarter, the sales in this segment will be primarily driven in Tier 2 cities & towns and beyond where 68% of the smartphone users are owing a smartphone of ₹12,000 or less.  These users will leverage the expected offers and schemes to upgrade or replace the end-of-life smartphones, while the upgrade from a featurephone to a smartphone will still be flattish.
You can share this story by using your social accounts: