Logitech showcases progression on its 'climate positive world' agenda
Increasingly technology brands are going for climate friendly products.
I recently attended Logitech's launch of its First-ever MX Mechanical keyboards and MX Master 3S mouse. Both the products are digital creators' go-to tools, featuring high-performance mechanical typing and precision tracking. What really got my attention was Logitech's strong focus on sustainability in producing environment friendly products.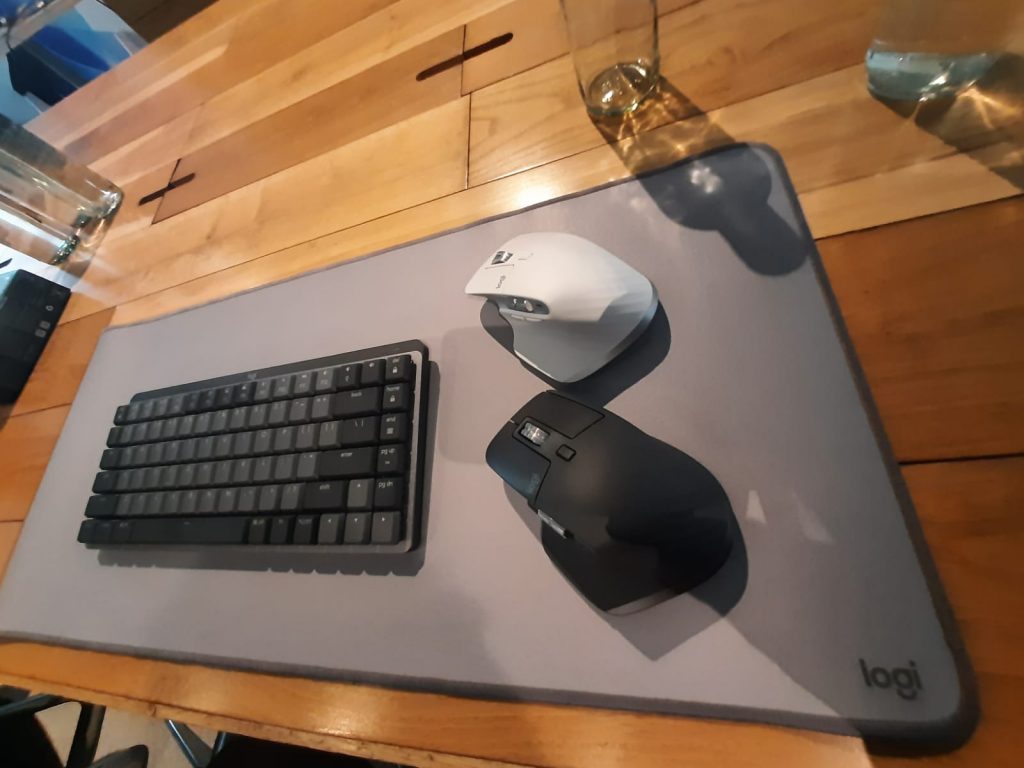 A few highlights that got our notice included:
Use of PCR plastic: most of the plastic (~47%) used in MX mechanical keyboards and MX Master 3S mouse is made from post-consumer recycled (PCR) plastic. 65% of all mice and keyboard units produced by Logitech are made from PCR plastic, surpassing its 50% commitment made in 2020
Leveraging low carbon aluminium: in their MX keyboard top produced from renewable energy
Recycling centres: available in different parts of the country to submit old Logitech accessories, which are further recycled and used as components in newer designs
The Climate Pledge: Logitech is co signatory to The Climate Pledge commitment and provides detailed carbon impact labelling on product packaging across the entire portfolio
With these efforts, Logitech is achieving its UN's Sustainable Development Goal (SDG's) goal 12 of Responsible Consumption and Production.
Some of the actions undertaken by other leading consumer tech companies to achieve their SDGs include:
Microsoft - SDG 12 - Responsible Consumption and Production: development of several new Xbox Wireless Controllers and accessories using ~30% post-consumer recycled (PCR) materials; and the Ocean Plastic Mouse, which has a plastic shell made with 20% recycled ocean plastic. It has also achieved a 97% recyclable Xbox Series X and S, and a 93% recyclable metal Surface Laptop 4
HP – SDG 14 - Conserve and sustainably use the oceans, seas, and marine resources for sustainable development: ~45% of plastic used in HP large format printers is PCR. The company has launched ~300 new products globally with Ocean Bound Plastic (OBP) components since 2017. Examples include using OBP in personal and conferencing speaker solutions (5% in enclosure)
Lenevo- SDG 12 - Responsible Consumption and Production: currently uses post-consumer recycled content in laptops, desktops, workstations, monitors, and accessories. In 2020, the company expanded the use of closed-loop post-consumer recycled plastics (CL PCR) to 103 products, up from 66 products in 2019. In 2021, it used CL PCR for the first time in its server application
For tech companies, committing to sustainability can be more than working on energy efficiency and e-waste. They need to integrate sustainability into their core philosophies. CEO's need to discuss their SDG goals in board meetings. Sustainability orientation will make, or break brands. This is getting clearer and clearer, and consumer segment is at the forefront. Things like 'Carbon Labels', which gives easy assessment to consumers, will be of compelling significance for all consumer device companies. Logitech event just said that LOUD!
You can share this story by using your social accounts: