The Xiaomi Next 2022 launches have changed my perception about the brand
As an industry analyst, though I would acknowledge the achievements of Xiaomi as a brand backed by data and the insights churned out of it. But as a consumer, I would always have concerns about the performance. This was primarily based on experiencing some smartphones of the Redmi (those days a series) which would hang and had a lot of bloatware in them.
Fast forward, Xiaomi decided to have two distinct brands of Xiaomi and Redmi operating in two different markets by bringing products for two separate cohorts. For Xiaomi to operate as a brand in the premium segment, it wasn't easy. Reason being, Xiaomi's success was all because of the Redmi brand and users like me had concerns with the Redmi brand. This would also influence anyone considering a Xiaomi product.
In my market visits, the retail folks would candidly tell me that users have strong hesitation in considering a Xiaomi product above Rs 20,000 (roughly above $250). In their parlance, the Xiaomi portfolio wasn't getting good response from the customers.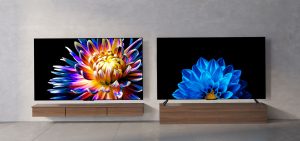 I have been experiencing 2 of the recently launched products at Xiaomi Next 2022 event. These include Xiaomi 12 Pro and Xiaomi Pad 5. Its been close to a month of using these devices daily. I have seen no glitch, flaw or issue in both of them which could embolden the perception built primarily over the Redmi of yesteryears. By the way, Redmi smartphones have also improved in reliability and overall experience since.
Xiaomi is a transition brand at the moment in which, while attempting to hold its volume based market, it is a also trying to make its journey in the lucrative value market which helps any brand to increase profitability and strengthen sustainability. In this journey, it is bound to see a dip in its market standing by way of market share by volumes. However, the way Xiaomi is now setting up the pitch for its value market, a preview of what we saw in the Xiaomi Next 2022 launch, there is no doubt that Xiaomi is up for making a convincing story in the premium market as well. With the Redmi and Xiaomi demarcation the company should be able to balance out well in both the volume and value markets emerging as a strong long term player in the smart devices ecosystem, which goes beyond smartphones, the darling of the smart devices.
You can share this story by using your social accounts: