eCommerce For The New Digital Natives of India
Covid19 has proven to be a blessing in disguise for the eCommerce industry across the globe. From change in consumption patterns to lifestyle habits, accelerated use of the internet to smartphone penetration, the changes, ever since, have been on the rise. Digital has become a medium of convenience rather than just a tool to scout to the internet. From searching for new products and services to accessing and experiencing them online, digital consumers are hooked on the Internet for all their needs.
eCommerce in India witnessed its euphoric moment during the pandemic when demand touched to a record high, growth in first-time eCommerce users, and a broadening of audience base to smaller towns and cities. The pandemic acted as a catalyst to necessitate the use of tech tools for brands and consumers alike.
As of today, India has the third-largest consumer base globally, only behind China and the US which is set to grow further. As the urban market saturates the Indian eCommerce industry, the rise of middle-class income groups and consumers from tier II cities and beyond are the new digital natives of the eCommerce industry. 1In 2018, there were around 150 million middle-class households which is set to reach 300 million by 2030, an area where key consumption is happening. The pandemic-induced years witnessed 180% of new customers finding their way to eCommerce platforms from tier II cities and beyond.
In the eCommerce industry across the globe, there are 3 main stages: Cautious early adoption, classification, and Growing stickiness. We're now moving towards the third stage in a few years' time which will be turbo charged by these new sets of consumers from tier-II cities. Internet is a homogenizing medium, people from across the geography have different mindsets to adapt and browse the medium suiting their needs and understanding, which enables or prohibits them to shop online.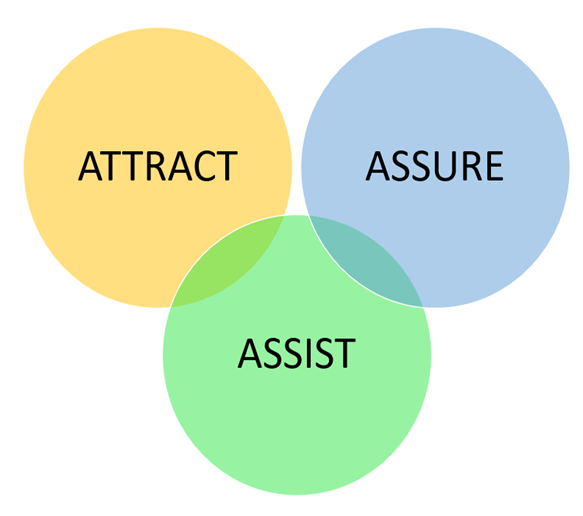 The customer journey begins with a product SEARCH on any platform, signifying the verticalization of search followed by an intent to make the purchase after reading the reviews and understanding the affordability aspects.
As users, we use vertical search technology all the time, and has become so intuitive for us today that we don't always think about it. Anytime we look for a product on an eCommerce platform or look for jobs on a platform or look for a song/video on a music platform, we're using a vertical search engine. These vertical search engines cut the noise by delivering the most relevant result for each search query.
In India, about 230-35% of search queries have migrated from horizontal search to vertical search of products and services which will soon hit a 50% mark. Around 500 million users are estimated to transact online by 2025, out of which 400 million will be product transactors, which today stands at around 180 million.
The Digital Natives of Tier II Cities
Attract: Being able to attract customers by making the content available in the native language (from ads to product content) not only attracts a customer but also aids in developing a relationship with the brand and the consumer across geographies. 363% of local language users prefer to read and interact online exclusively in regional languages, making it viable for any brand to build relationships with their new and existing users. These native users, being the first-time internet users, are new to the world of the Internet, and providing content in the language they understand serves as a confidence booster to engage with the brand.
Assure: As influencer marketing is seeing the dawn of the day in recent years, video commerce is another such area on eCommerce platforms that gives quality and reliability assurance to the consumer for interacting or buying from a brand. Native influencers aid in influencing the purchase decision of the buyer. From visuals to engaging videos from trusted local influencers, this helps build the trust and reliability of a brand for a digital native to make their purchase.
Assist: Voice assistance will form the backbone of a digital native user. For a user with no prior experience or limited exposure to shopping online, voice assistance in the local language will help make the conversions. Wherever user input is essential, it's important to provide an alternative or prompt the user to input details whenever required.
It is imperative to build up the digital confidence of these upcoming digital natives as eCommerce users. Seamless navigation across websites and apps adds to the overall experience and trust a user builds with the brand and platform. To drive engagement across all touchpoints, there needs to be a hyper-personalized and simplified strategy to drive visibility with the new-age digital natives.
The article has been curated basis the author's participation at the MMA 11th edition of IMPACT India where industry experts and marketers gathered to present their viewpoints on winning marketing organizations. Techarc is a part of the MMA Brand Safety Council where a report has been worked on to serve the marketers a toolkit to ensure brand safety in today's digital-first environment.
---
[1|2] Numbers from Sankalp Mehrotra's (Sr VP Monetisation, Flipkart) presentation
[3] Numbers from Pratyush Sinha's (Mobile Transformation Lead at Google) presentation
You can share this story by using your social accounts: