Xiaomi's Flip – India's 4G Magic Moment
While Reliance Jio is accredited with kick starting the 4G journey in India, the role of Xiaomi is no less in making hands 4G ready affordably.
Reliance Jio brought in a disruption when it decided to foray in telecom sector with the latest technology available and take a very bold step. It is always challenging - a double edged sword - when in technology sector one wants to go with the latest having zero or very insignificant penetration while opportunity lies with the incumbent technology. What I would like to call as 'flip strategy' isn't easy. But, ahead of Jio, Xiaomi had also taken its flip which made it No 1 and resultantly among important players in the smartphone industry in India.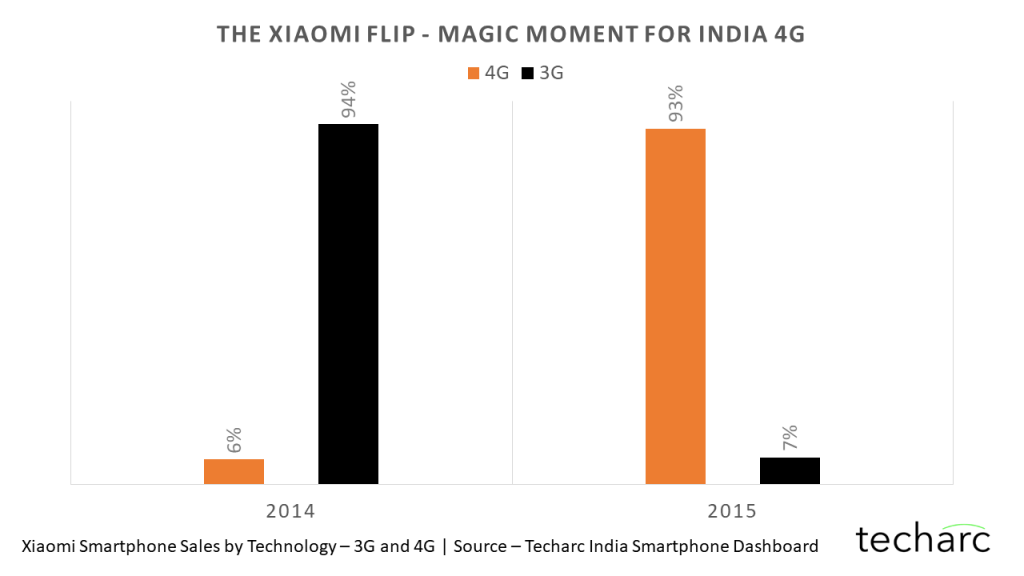 In just first year of its operations in India, Xiaomi made a flip in its product strategy. In 2014, when Xiaomi started its operations in India, 94% of its sales were 3G smartphones which it flipped in just a year, when in 2015, 93% of its smartphone sales were 4G. Again in 2017, just 4th year of its being in India, it only sold 4G smartphones.
From a technology selling, such a flip strategy isn't easy. It adds to the complexity of a new comer which additionally has the obvious teething troubles. For a new brand, the biggest question to answer its potential customers is, "Why should I buy from you?" With the flip strategy another important question gets added. "Why should I buy the latest technology from you?" There are no credentials to rely upon. No proven track record. Also the trust factor is just in its infancy.
While for Jio, it had the rich legacy of the conglomerate - Reliance Industries, which was well known in India as well as globally, Xiaomi was known to none. With such credentials, it wasn't easy for Xiaomi to risk such a big step. The smartphone leader celebrates 8 transforming years in India, where it has not only created a brand and value for its shareholders, but impacted positively the digital landscape in India with millions of users getting connected to digital highway through affordable smartphones. It is time for all technology enthusiasts like me to look back appreciate Xiaomi's journey in India which has focused on making technology accessible to masses. With whatever genuine criticism in terms of issues and troubles that its phones, essentially in the Redmi series had in earlier years, the fact is that Redmi series enjoys to be the most successful smartphone series in India. No other series sold this big!
As we usher into 5G era, we need to appreciate and recognise the dual contribution of Jio and Xiaomi in making India a 4G country and perhaps learn from this that in 5G also we will need similar contribution from the entire ecosystem. Lets keep a close watch on who can propel India's 5G growth.
You can share this story by using your social accounts: