Samsung's cobranded cards with Axis Bank could make it the market leader again by 1Q'23
The price gap between Samsung and its immediate competition will be bridged with the cobranded cards it launched with Axis Bank.
Samsung along with Axis Bank recently launched cobranded cards. This is a first cobranded card in the consumer electronics industry, where a consumer electronics conglomerate, and a bank collaborated to facilitate buying of various electronics products.
Axis Bank is the country's 3rd largest private sector bank. One of its key strengths is its flexibility and to some extent 'lenient' approach compared to other banks when it comes to offering financial products, especially on the assets side. It may not be a clause in their rule book, but in practice Axis Bank does show up lot many relaxations in extending financial products to consumers who may not be able to avail it from other banks. The positioning is like, if no other bank gives you loan, 'Axis bank se to ho hi lega'.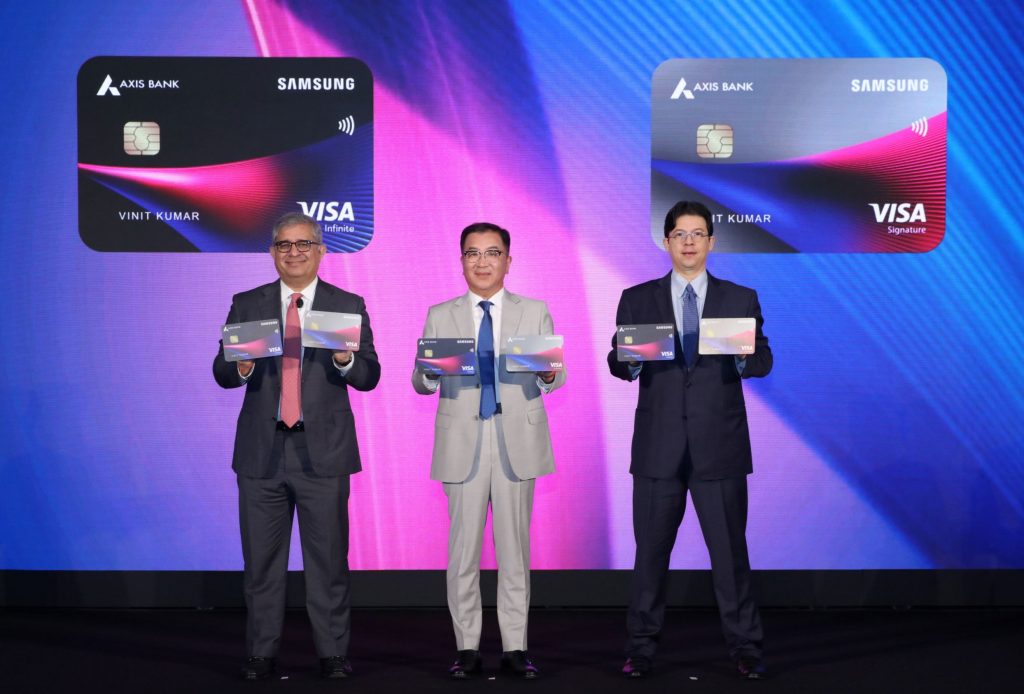 Samsung on the other side, is an evolved smart tech ecosystem. While smartphone still remains the hero device in its portfolio, the conglomerate has almost all the key products that make of a smart home. In our recent study, we found that 2 out of every 3 consumers in the premium segment consider seamless integrity very important in delivering the experience they desire. Apple had professed this that there will be a time when users would want same screen experience across devices and today with smart home, it's becoming a necessity in defining the experience.
One of the main reasons of Samsung getting displaced from the No. 1 position in smartphones in India by volume was its phones were comparatively costlier than the immediate competition. While there could be differences in the build quality, materials being used, service support and other factors that wrap a great experience product, the hyper price sensitive consumer of India many a times tradeoffs all this against the immediate gain of buying the cheaper option among the available.
With cobranded cards along with Axis Bank and Visa, Samsung has in a way crossed the 'sonic barrier' that was keeping it away from a segment which would give up Samsung products only because of the price difference. With these cards, consumers will get 10% flat off during any period - festive season as well as BAU (Business as Usual) period. That will still not convert all those who decide for a competition brand of Samsung only because of the price delta but will surely convert 3-5% of more consumers in smartphones by volume. This should make the Samsung market leader again in smartphones in a quarter period from now. Though, the brand will start seeing benefits of cobranded card in this festive quarter itself, but I am expecting it to gain significantly in the 1st quarter (Jan-Mar) of 2023.
Samsung has shown the industry future path. The path of collaboration outside the technology and ecommerce world. If we have to make 5G and smart home happen at a mass level in India, there have to be collaborations like this which can help in affordability of the right target groups than umbrella offers and discounts that don't yield to the fullest. The only silent partner in this entire ecosystem is still the telecom operator. Not much happening at their end even today in a collaborative manner. They are talking of collaboration technologies without redefining collaborative business models. That looks unlikely to yield results!
You can share this story by using your social accounts: