There hasn't been a single day Infinix INBook X1 Pro laptop has let me down
I have been using Infinix INBook X1 Pro for over 6 months as my primary laptop and its performance is as great as it was on day one.
When I was asked by Infinix team to experience its laptop, the first one from them, I was curios to see the device. Infinix, a niche brand from Transsion Holdings, has been introducing very compelling smartphones in the segments it operates. I have been regularly experiencing its smartphones and they offer unparallel experience in the operating segment. However, laptop was a big step from Infinix to my mind.
I decided to make it my primary laptop to do a real test of the device. For someone like me, who spends average 15 hours a day on a laptop for various applications ranging from large size MS-Excel files with tons of data to going through PPTs, Dashboards and routine reading on Internet, having a reliable laptop is extremely critical. Those, who deal with large size data files can sympathise with me in what it means when a file crashes and all formulas and computation done is lost.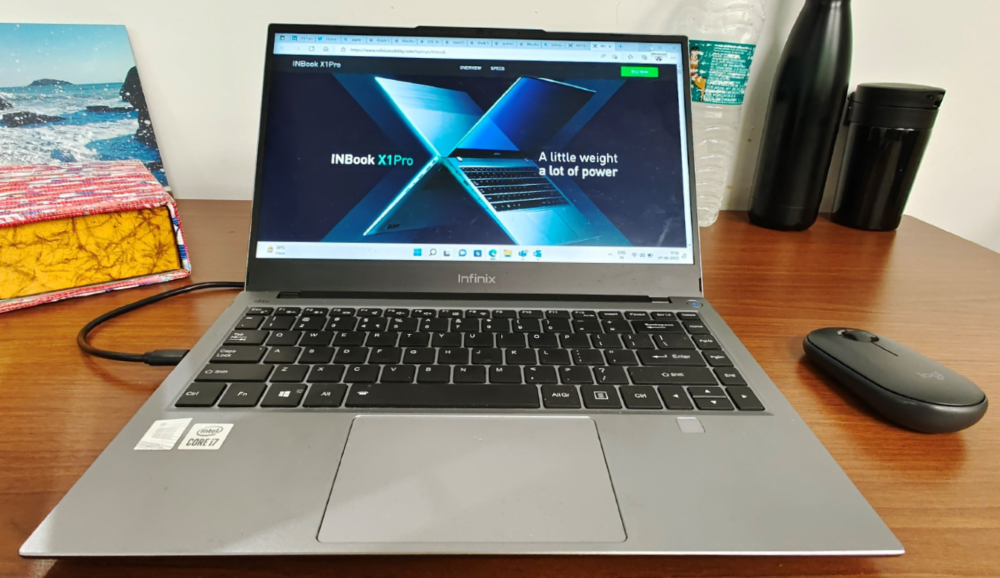 Similarly, since increased collaboration and anywhere working, calls and virtual conferences have become routine. The audio quality as well as the web camera experience have become even critical. Again on these functions, I saw no glitch in the laptop. In fact, its unique physical button that lets camera and mic to be turned off is a very handy feature as in the calls where I was supposed to be a spectator or an audience, I could be doubly sure that my camera or mic isn't accidentally on.
Among the smartphone brands who have forayed into laptops - Xiaomi, Realme and Infinix, having experienced all of these, I see Infinix's laptop definitely offering better and premium experience for which one has to spend a minimum of 20% more to buy a similar laptop from the incumbent laptop brands like HP, Lenovo, Dell, etc.
The other attributes like its premium aluminium body, great battery backup along with very quick charging, and conveniently light weight has made INBook X1 Pro my default laptop. Additionally, to ensure I remain always secure, its 'blink' fast fingerprint scanner makes it very convenient for me to always keep my data secure and ensure privacy of my content. I simply don't remember when I have last punched in PIN or a password.
As such I don't see anything lacking in this laptop as the premium experience its delivering is already backed by best in class specifications that one could aspire for at such a price point. When I share with some of my IT friends about the specs and the pricing, they simply don't believe it until I navigate to Infinix's website.
I have seen all these years two sets of technology brands venturing into new products. One is just for testing waters and their product and the body language speaks it out. You get that feeling that its only testing the waters and could go away in no time. There have been several such examples in the past. For instance, Micromax had forayed into laptops but they were looking underperforming from the day one of their launch making one think about the intent.
Then there is another set of brands who put their best foot forward, which, again is visible in their product, promotion, pricing as well as the body language. I would say brand language! Now being a daily INBook X1 Pro user, I see no reason of not accepting Infinix as an emerging brand in the laptop space which is going to make a good number story also in times to come.
You can share this story by using your social accounts: